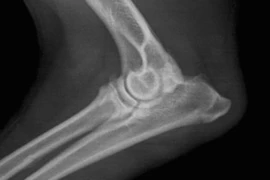 Joint Diseases in General Practice - (Radiology Reports) - Modular Course
from 1
US$ 209,-
(incl. tax)
Description
This short course comprises of 4 modules bringing you case reports on the following Joint Diseases.
Canine Shoulder Pathology: Tendinopathy - supraspinatous tendon, Tendinopathy – biceps tendon (bicipital tenosynovitis), Osteochondritis dissecans (OCD), Osteosarcoma, Degenerative joint disease (osteoarthritis) and Cellulitis/osteomyelitis.
Juvenile Bone Disease: Panosteitis, Hypertrophic osteodystrophy (HOD) – AKA metaphyseal osteopathy, Elbow Dysplasia, Osteochondritis dissecans (OCD), Hip Dysplasia and Legg-Calve Perthes Disease.
Distinguishing between aggressive and benign bone lesions: Presence of bone disruption, Pattern of bone lysis, Sclerosis of bone, Type of periosteal reaction, Characteristic of the zone of transition' Rate of change and Location of the lesion.
Musculoskeletal Case Studies: Fragmented Medial Coronoid Process (MCP), The Cat With Disease of Multiple Nail Beds, Panosteitis, The Painful Shoulder, Gastrocnemius muscle avulsion and Shoulder OCD.
Certification is on successful completion of all modules, and qualifies for 4 points of continuing education.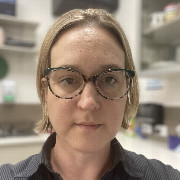 Catheryn Walsh
Dr Catheryn Walsh BSc BVSc (Hons) MANZCVS (Radiology) Grad Cert (Hons) (Abdominal Ultrasound)
Dr Catheryn has worked in general practice for 12 years. She received a membership in diagnostic imaging in 2018, has a special interest in internal medicine, and a graduate certificate in abdominal ultrasound. She is currently undertaking post graduate study in cardiology. She runs her own mobile ultrasound business and analyses radiographs for other vets on a regular basis.
You might also be interested in