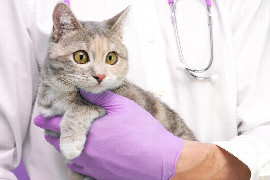 Webinar Paket - Grundlagen der Katzenmedizin
Speaker:
Serina Filler, Karin Möstl, Nadine Holtermann, Lorenz Schmid, Sarah Steinbach
from 1
US$ 154,-
(incl. tax)
Description
In diesem Webinar Bundle haben wir 5 großartige Grundlagen Vorträge rund um die Katze als Patient zusammengefasst:
Sie bekommen Tipps und Tricks im allgemeinen Umgang mit Katzen in der Klinik, Empfehlungen zu Impfungen und zur FeLV-Diagnostik. Weiters beleuchten wir die vielen verschiedenen Facetten des Katzenschnupfens und behandeln das Thema Zahngesundheit. Zu guter letzt darf natürlich die Chronische Nierenerkrankung nicht fehlen.
Sie bekommen somit 5 Webinare im Paket zum Preis von nur 4.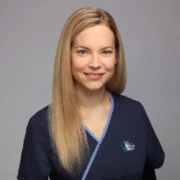 Serina Filler
Dr. Serina Filler, PGCert PhD MANZCVS MRCVS
Dr. Serina Filler is a 2012 graduate of Vienna/Austria but had spent significant time of her training at Washington State University and UC Davis, USA. She has run a cat rescue network and breeding cattery whilst an undergraduate student which was followed working as a vet in private clinics in Germany. She then relocated to the UK to obtain a postgraduate certificate in small animal medicine and surgery, a PhD in feline haemoplasmas (although she'll tell you it's about mice and bioinformatics) and to work in her passion field of cat-only practice.
Serina qualified as MANZCVS in 2021 and enjoys all topics feline but is particularly passionate about evidence-based medicine and data-driven innovation.
She is a published author in feline genetics, infectious diseases and pain management and serves as a reviewer for JFMS.

Karin Möstl
Univ.Prof. Dr.med.vet. Karin Möstl
Karin Möstl studierte Veterinärmedizin an der Veterinärmedizinischen Universität Wien, mit Abschluss des Diplomstudiums 1977 und des Doktoratsstudiums 1978. Im selben Jahr trat sie im Institut für Virologie der Veterinärmedizinischen Universität Wien als Universitätsassistentin ein. Es folgten 1991 die Habilitation im Fach Virologie und die Verleihung des Berufstitels ao. Prof. Von 1991 bis 1996 war sie mit der interimistischen Leitung des Institutes betraut und von 2004 bis zum Pensionsantritt 2013 mit der Leitung der "Klinischen Virologie". 2008 bis 2010 war sie Vizerektorin für Lehre an der Veterinärmedizinischen Universität Wien, 1999 bis 2008 war sie und seit 2014 ist sie wieder eine der beiden Chefredakteure der Wiener Tierärztlichen Monatsschrift. Seit 2009 ist sie Mitglied des European Advisory Board on Cat Diseases (ABCD, davon 2015 bis 2019 als Vorsitzende und seit 2019 als Vizepräsidentin) und seit 2014 Vorstandsmitglied der Vereinigung Österreichischer Kleintiermediziner.

Nadine Holtermann
Dr. Nadine Holtermann
2004 – 2010 Studium an der LMU München
2010 – 2012 Klinische Doktorarbeit über Tyrosinkinaseinhibitoren an der Medizinischen Kleintierklinik der LMU München, Abteilung Onkologie
2012 – 2015 Assistenztierärztin in der Tierklinik Hofheim (Ausbildung zur FTÄ für Klein- und Heimtiere abgeschlossen)
2015 – heute Leitung der Station der Tierklinik Hofheim mit Schwerpunkt Intensiv- und Innere Medizin

Lorenz Schmid
Dr. Lorenz Schmid, FTA für Zahnheilkunde Kleintiere
1984 - 1989: Studium der Tiermedizin an der LMU München mit Studienaufenthalten in der USA und Südafrika
1989: Teilhaberschaft an der Tierarztpraxis Dr. Sauer / Dr. Schmid in Oberhaching
1990: Promotion
1994: Gründung der Tierärztlichen Klinik Oberhaching
1999/2000 : Teilnahme an den Intensivfortbildungen der ESAVS (European School for AdvancedVeterinarySciences) für Zahnheilkunde in Luxemburg
2000: Zuerkennung der Zusatzbezeichnung "Zahnheilkunde"
2011: erster Fachtierarzt für Zahnheilkunde der Kleintiere in Bayern / Weiterbildungsermächtigung für den Fachtierarzt für Zahnheilkunde der Kleintiere

Sarah Steinbach
Dr. Sarah Steinbach, Dipl. ACVIM-SAIM, Dipl. ECVIM-CA
Dr. Sarah Steinbach hat Ihr Studium und Internship an der Vetsuisse Fakultät der Universität Bern, Schweiz, abgeschlossen. Danach folgte die Spezialisierung in Innerer Medizin für Kleintiere (Residency) an der Justus-Liebig Universität Gießen, Deutschland und dem Royal Veterinary College London, Großbritannien. Seit 2014 ist Dr. Steinbach diplomierte Internistin (Dipl. ACVIM-SAIM, Dipl. ECVIM-CA) und arbeitete als Oberärztin an der internistischen Kleintierklinik der Universität Gießen. In 2015 ist sie an das College of Veterinary Medicine, Purdue University in West Lafayette, IN, USA gewechselt.
Ihre Hauptinteressensgebiete sind Nephrologie und Urologie. Sie ist die Co-Direktorin des Hämodialyse Service am Purdue University Veterinary Teaching Hospital (PUVTH) und arbeitet verstärkt in der interventionellen Urologie.
You might also be interested in