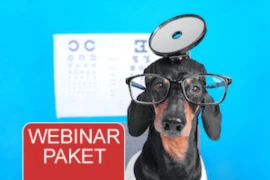 Webinar Paket - Ophthalmologie beim Kleintier
Speaker:
James Rushton, Sabine Wacek
from 1
US$ 154,-
(incl. tax)
Description
Dieses Webinarpaket gibt Einblick wie der klinische Augenuntersuchungsgang korrekt durchgeführt wird und zeigt ausführlich und praxisrelevant auf wie die häufigsten Hornhauterkrankungen, ophthalmologische Notfälle, Lidfehlstellungen, vermehrter Tränenfluss uvm. richtig aufgearbeitet werden, damit eine passende Therapie gewählt werden kann.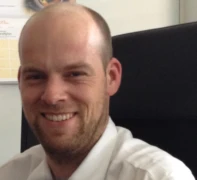 James Rushton
Tzt. James Rushton, PhD, MRCVS
James Rushton beendete 2009 sein Studium an der Vetmeduni Wien und schloss ein Rotating Internship Pferdemedizin an. Seit 2010 ist er an der Augenstation der Vetmeduni Wien tätig. Nach dem Abschluss seines PhDs begann er eine 3 jähriges Residency Programm im European College of Veterinary Ophthalmology.

Sabine Wacek
FTA Dr. Sabine Wacek, Dipl ECVO
Meine Laufbahn zur Tierärztin begann 1994 mit dem Studium an der Veterinärmedizinischen Universität Wien. Im Jahr 2000 begann ich an der Augenstation der Universität zu arbeiten, wo im Rahmen meiner Dissertation mit dem Thema "Nachweis von FHV-1-DNA bei Augenerkrankungen der Katze mit Hilfe der PCR" das Interesse für die Augenheilkunde erwachte.
2002 startete ich das 3-jährige Residency-Programm, das ich mit der Prüfung zum Augenfachtierarzt (Diplomate ECVO = European College of Veterinary Ophthalmologists) erfolgreich abschließen konnte.
Von 2007 bis 2021 Tätikeiten als Konsiliararzt für Ophthalmologie in verschiedenen Kliniken/Tierarztpraxen im Raum Wien.
2021 erfolgte die Eröffnung des TAZ (Tierärztliches AugenZentrum) im Süden von Wien in Zusammenarbeit mit Dr. Marion Kerschbaumer.
You might also be interested in