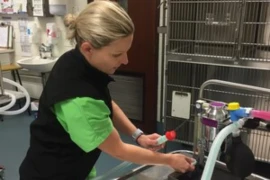 A Guide to the Anaesthetic Machine and Tips for Manual Ventilation for Nurses
from 1
US$ 42,-
(incl. tax)
Description
This webinar will cover all aspects of the anaesthetic machine and how to set it up safely (including the breathing system) in an intensive situation. Unfortunately, when we have emergency situations requiring the use of the anaesthetic machine and manual ventilation, some key elements may be missed and sometimes this can be extremely detrimental to our patients. Knowing the anaesthetic machine and breathing systems well can improve nurse confidence and patient outcomes. Each part of the machine and common breathing system will be covered, along with safe ways to manually ventilate the patient. This webinar is suitable for anyone wanting to gain confidence in understanding how the machine and breathing systems work.
The Australian Veterinary Nurse and Technician (AVNAT) Regulatory Council has allocated (1) AVNAT CPD point to this continuing education activity.
Recording from 15 June 2023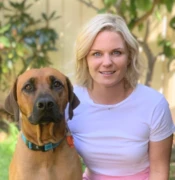 Caroline Kaiser
Caroline Kaiser, RVN AVNAT GradCertEdu
I began nursing in a mixed practice in a country clinic in NSW where I completed my Cert IV Veterinary Nursing. After five years I moved to Brisbane for a specialised nursing role which included surgery, oncology, intensive care and anaesthesia. After four great years, I headed to Singapore to gain international experience, then returned to Melbourne, Australia to work in a specialist hospital and from there I moved to Perth. There I completed a veterinary traineeship in anaesthesia and analgesia at Murdoch University where I remained working as an anaesthesia technician until December 2022. In 2018 I also gained my Graduate Certificate in Tertiary and Adult Education and am now completing my Masters in Education through research at Murdoch University. I deliver anaesthesia workshops, lectures, and clinical training to graduated nurses through my new venture 'Atomic Anaesthesia' and remain extremely committed to increasing the quality of continuing education for Australian veterinary nurses and technicians. In 2023 I moved to London with my husband and daughter and began working in a progressive small animal first opinion practice. I have a Rhodesian Ridgeback called Roger and a rescue cat called Maple, who both made the big trip from Australia!
You might also be interested in