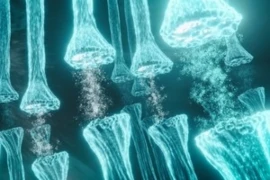 Adjunct Therapies For Canine Neurological Disorders: Efficacy of Medium Chain Triglycerides
Speaker:
Alice Edwards, Sean Hughes
from 1
US$ 42,-
(incl. tax)
Description
A trove of research has been presented on the relevance of bioactive lipids in neurological diseases over the last two decades; however, dissemination into general practice remains low. Decanoic acid (C10) and octanoic acid (C8), two well-researched medium-chain fatty acids (MCFA), have been used effectively and safely in canine patients with cognitive decline and idiopathic epilepsy. This webinar covers mechanisms of therapeutic action for MCT, patient suitability, and application in clinical practice.
Recording from 29 January 2022
Alice Edwards
Dr. Alice Edwards, BVBio/BVSc
Dr. Edwards obtained her BVBio/BVSc from Charles Sturt University, is practicing as a small animal veterinarian in regional Australia, and is pursuing her Memberships in small animal medicine. Her interest in adjunct therapies for neurological diseases began when looking for additional treatment options for a client's dog with IE. Dr. Edwards is a founding member of Cascade Animal Sciences, a biotechnology company that provides veterinarians and pet owners with adjunct therapies for canine neurological diseases. Cascade also provides information on Bio-Lipids through online resources and practitioner publications like Sydney University's Veterinary C&T Series.
Sean Hughes
Dr. Sean Hughes, BSc, PhD Biochemistry
Dr. Hughes is a biochemist by training and obtained his PhD from University College London in collaboration with Great Ormond Street Hospital for Children. His 2015 PhD thesis focussed on MCTs and their therapeutic role in epilepsy and neurodegeneration. As Cascade's Chief Scientific Officer, Dr. Hughes is helping to bring the evidence for MCT-based therapies into practice through the production of optimised formulations for dogs with epilepsy and cognitive decline.
You might also be interested in