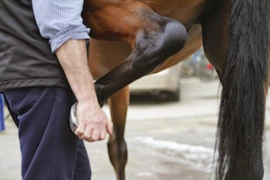 Anti-Doping during Pre-Purchase Exams
Speaker:
Emmanuelle van Erck
from 1
US$ 38.50
(incl. tax)
Description
Prepurchase examinations represent an important part of our activity as equine veterinarians. Establishing a trustful relationship is essential to fulfilling our PPE obligations towards our clients. As for the competition horse, strict antidoping rules need to apply when vetting a horse. It allows for each party to ensure a successful outcome. Antidoping rules and rule-bending are constantly evolving: let's stay on top of the game!
This webinar has been approved for 1 hour of continuing education credit in jurisdictions that recognize ATF approval.
1 Stunde nach § 10(2) der ATF-Statuten als Pflichtfortbildung für ATF-Mitglieder.
ATF Stunden werden von der ÖTK als Bildungsstunden anerkannt.
Anerkannt nach den Richtlinien der Gesellschaft der Schweizer Tierärztinnen und Tierärzte und mit 1/3 BP ausgezeichnet.
Recording from 9 February 2022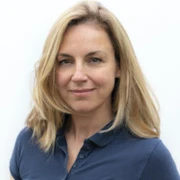 Emmanuelle van Erck
Doctor in veterinary medicine, PhD, ECEIM diplomate
Emmanuelle graduated in 1996 from the French Veterinary School of Maisons-Alfort. She worked at Equine Sports Medicine Centre at the University of Liège (Belgium) obtained a PhD on respiratory function testing in horses.
In 2010, she created an ambulatory referral practice, the 'Equine Sports Medicine Practice' which offers specialized service in equine internal and sports medicine throughout Europe, investigating performance and poor performance in equine athletes of all disciplines. Emmanuelle is team veterinarian for Belgium and veterinary expert for the FEI.
She is also a diplomate of the European College of Equine Internal Medicine (ECEIM). She is author or co-author of over 50 peer-reviewed scientific articles and regularly lectures at international conferences.
You might also be interested in