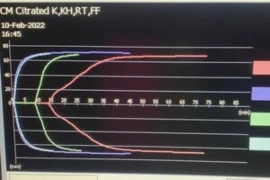 Anticoagulants in Critical Care
from 1
US$ 42,-
(incl. tax)
Description
The use of anticoagulants is well established in veterinary care as is the physiology behind this problem in our patients. However, there have been significant advances in our understanding of how we can evaluate for this problem in our patients. This lecture will also cover our drug options, including mechanism of action and best practice.
Recording from 22 February 2023
Kerry Doolin
Dr Kerry Doolin BSc BVSc MVetMed DACVECC MRCVS American Recognised Specialist in Emergency and Critical Care
Kerry has been an emergency vet for 15 years. After graduating from the University of Sydney in 2005 she worked for the first year in a small animal general practice in Sydney, Australia. The following six years she worked as an out of hours vet at a busy small animal referral hospital in Sydney. Kerry furthered her training via a speciality emergency and critical care internship at the University of California in Davis then a three year residency in emergency and critical care at the royal veterinary college in London. Following her training she worked in the United Kingdom at a large referral hospital in both Manchester and Glasgow hospitals. In 2019 she passed her specialty exams to become a diplomat of the American College of Emergency and Critical Care. For the last year she has been living in Sydney as Head of ECC at North Shore Veterinary Specialist and Emergency Centre, where she started her emergency career 15 years ago.
You might also be interested in