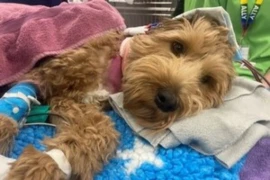 Applications of Haemodialysis and Therapeutic Plasma Exchange in Small Animals
from 1
US$ 42,-
(incl. tax)
Description
Extracorporeal therapies, including dialysis and therapeutic plasma exchange, are becoming more accessible in veterinary medicine. This webinar discusses the indications for dialysis and therapeutic plasma exchange. Appropriate case selection will be emphasised. The specific modalities will be explained in a clinically relevant manner.
This program has been approved for 1 hour of continuing education credit in jurisdictions that recognize RACE approval. (Pending)
Recording from 12 July 2023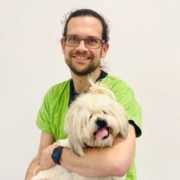 Corrin Boyd
Dr. Corrin Boyd, BSc BVMS(Hons) GradDipEd MVetClinStud MANZCVS, DACVECC
Dr Boyd is a criticalist employed as Senior Lecturer in Emergency and Critical Care at The Animal Hospital at Murdoch University. He is also a PhD candidate at Murdoch University, researching the adverse effects of fluid therapy products, with a focus on synthetic colloids. He graduated from Murdoch University in 2009. He remained at Murdoch working as a staff veterinarian in the Emergency and Critical Care service, before completing an internship (2013) and residency (2014-2017) in Emergency and Critical Care. He achieved ACVECC diplomate status in 2017. He also was awarded a Graduate Diploma of Education and Master of Veterinary Clinical Studies during this training. His main research interests include shock and fluid resuscitation, especially synthetic colloids, and their adverse effects on coagulation and kidney function. Other interests include congenital coagulopathies, kidney injury biomarkers, extracorporeal therapies, anaphylaxis, enteropathogens, patient anxiety and sleep patterns in the ICU, use of technology in ECC and ethics in ECC.
You might also be interested in