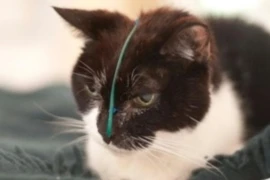 Critical Care Nutrition for Nurses
from 1
US$ 42,-
(incl. tax)
Description
Malnutrition in critically ill patients can lead to increased morbidity and mortality. Therefore, nutritional requirements of critically ill patients must be evaluated, addressed, and implemented. This presentation will review nutritional assessments in critically ill patients, determining the route of nutritional support, and nutrients essential to combatting malnutrition in critically ill patients.
Recording from 7 June 2022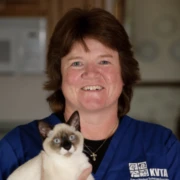 Kara Burns
Kara M Burns, MS, MEd, LVT, VTS (Nutrition)
Kara Burns is a licensed veterinary technician with a master's degree in physiology and a master's degree in counseling psychology. Kara is the Founder and Past President of the Academy of Veterinary Nutrition Technicians. She teaches nutrition courses around the world. Kara is an independent nutritional and well-being consultant, the Director of Veterinary Nurse Development for WellHaven Pet Health and is the Editor in Chief of Today's Veterinary Nurse.
She is a member of many national, international, and state associations and holds positions on many boards in the profession: American Academy of Veterinary Nutrition executive board; Western Veterinary Conference Technician Education Manager; NAVTA Past President; the first technician board member on the American Association of Feline Practitioners board; and the first technician to be President of the Pet Nutrition Alliance, to name a few.
She has authored many articles, textbooks, and textbook chapters and is an internationally invited speaker, focusing on topics of nutrition, leadership, and technician utilization. Kara and her wife Dr. Ellen Lowery developed the Pet Nutrition Coach Certification Courses course through NAVC.
Ms. Burns has been featured on the cover of the Veterinary Technician Journal and the NAVTA Journal and most recently has been featured in PetVet Magazine. She was named the North American Veterinary Conference Technician Speaker of the Year in 2013, 2016, and in 2021. She was granted an honorary VTS (Internal Medicine) in 2011. She was also granted an honorary VTS (Dentistry) in 2012. She is the 2010 NAVTA Veterinary Technician of the Year, as well as the 2011 Dr. Franklin Loew Lecturer.
You might also be interested in