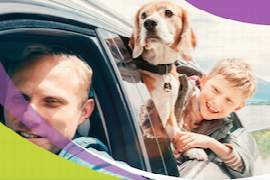 Dealing with the nauseous and vomiting animal
from 1
US$ 42,-
(incl. tax)
Description
This webinar will cover the pathophysiology of vomiting, briefly outline differential diagnosis and approach to a vomiting animal, deal with the management of a vomiting animal, and finish off with a review of the pharmacology and effects of Cerenia (maropitant).
This webinar is organised in co-operation with Vetlink Media Solutions and sponsored by Zoetis.
Recording from 14.03.2018

Remo Lobetti
Remo Lobetti
Graduated in 1987 with a BVSc degree. Spent the next 2 years in the Veterinary section of the South African Defence force. Was then in private practice for 2½ years at the Orange Grove Veterinary Hospital in Johannesburg. Joined the Department of Medicine, Faculty of Veterinary Science, University of Pretoria, as a senior lecturer in 1992 and promoted to associate professor in 1997. From 1997-2000 was Section Head of Small Animal Medicine at the Faculty. In 2001 moved to Bryanston Veterinary Hospital in Sandton as a specialist physician.
In 1990 completed a BVSc (Hons), 1995 an MMedVet (Med) degree, and a PhD in 2005. In 1997 became a Diplomate of the European College of Veterinary Internal Medicine. Since 1995 has been registered with the South African Veterinary Council as a specialist physician. Has presented over 140 papers both locally and internationally and has published over 100 papers and 11 book chapters on diseases of dogs and cats and on research in canine babesiosis.
On the Editorial board of the journal South African Veterinary Medicine since 1997, editor of the 1998 South African Veterinary Association Congress Biennial Congress proceedings, and editor of the proceedings of a 1999 Canine Babesiosis and Ehrlichiosis Symposium. Was a member of the 1999 Iams Company Award Committee and has been the Scientific Editor for the 2006 and 2008 South African Para-Veterinary Congress as well as the Scientific Editor for the 2010 South African Para-Veterinary Congress and the 2011 World Veterinary Association Congress.
You might also be interested in