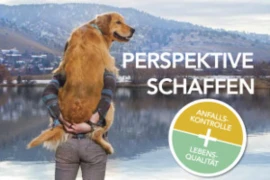 Die idiopathische canine Epilepsie - state of the art 2022
Speaker:
Holger A. Volk, Andrea Tipold
Description
Prof. Volk der TiHo Hannover spricht anhand von Fallbeispielen über die pseudoresistente Epilepsie beim Hund und informiert mit welchen
Tipps & Tricks ein verbessertes Epilepsiemanagement gelingen kann.
Prof. Tipold der TiHo Hannover stellt die Resultate ihrer retrospektiven Studie zur Langzeitwirkung von Imepitoin bei Hunden mit Epilepsie (Monneret Lea, et al.) und dem Einfluss auf das Sozialverhalten von Hunden mit I.E. vor. Außerdem gewährt sie Einsicht in die neusten Erkenntnisse bezüglich Entzündungsreaktionen bei idiopathischer Epilepsie und deren zukünftigen diagnostischen und therapeutischen Möglichkeiten.
Sprache: Deutsch
Aufnahme vom 23.11.2022
Nutzen Sie die Möglichkeit und sehen Sie sich die Aufzeichnung des Webinars an.
2 Stunden nach § 10(2) der ATF-Statuten als Pflichtfortbildung für ATF-Mitglieder.
ATF Stunden werden von der ÖTK als Bildungsstunden anerkannt.
Die Anerkennung nach den Richtlinien der Gesellschaft der Schweizer Tierärztinnen und Tierärzte ist möglich.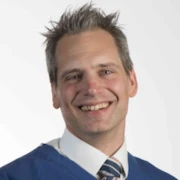 Holger A. Volk
Prof. Holger A. Volk, Dip ECVN, PhD, PGCAP, FHEA, MRCVS
Holger Volk ist derzeit Professor für Kleintierkrankheiten und Leiter der Klinik für Kleintiere an der Tierärztlichen Hochschule Hannover. 2001 schloss er sein Studium an der Tierärztlichen Hochschule Hannover ab, wo er auch einen PhD erfolgreich abgeschlossen hatte, über Mechanismen der pharmakoresistenten Epilepsie. Anschließend schloss er seine klinische neurologische Ausbildung am Royal Veterinary College (RVC) ab und erhielt das Diplom des European College of Veterinary Neurology (ECVN).
Holger ist international bekannt für seine Arbeit im Bereich Corona-Spürhunde, neuropathische Schmerzen und Epilepsie. Er war Präsident des ECVN und im Executive Board of EBVS tätig. Holger war Vorsitzender der International Veterinary Epilepsy Task Force, war Co-Vorsitzender der veröffentlichten ACVIM-Konsenserklärung zur medizinischen Behandlung von Epilepsie und beteiligt für die Konsenserklärung über Bewegungsstörungen. Er wurde mit mehreren Jim Bee-Pädagogenauszeichnungen ausgezeichnet, dem renommierten Bourgelat Award der BSAVA, dem International Canine Health Award des Kennel Club und dem International Royal College of Veterinary Medicine Award. Er hat mehrere Bücher und Buchkapitel, >250 Artikel, >150 Konferenzabstracts veröffentlicht und ist ein bekannter Redner auf internationalen Konferenzen.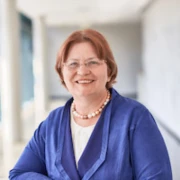 Andrea Tipold
Prof. Dr. Andrea Tipold
1977 - 1983: Studium der Veterinärmedizin in Wien
1994: Diplomate of the ECVN (European College of Veterinary Neurology), Ausbildung in Neurologie in Bern
1994: Habilitation, Ernennung zur Privatdozentin der Veterinärmedizinischen Fakultät der Universität Bern
April 1999: W2-Professur für Neurologie an der Klinik für Kleintiere, Stiftung Tierärztliche Hochschule Hannover.
April 2002: Vizepräsidentin für Lehre, Tierärztliche Hochschule Hannover
You might also be interested in