Everyday Pharmacology for Veterinary Nurses.
from 1
US$ 42,-
(incl. tax)
Description
Once the drugs are within the body the drug is then absorbed and distributed around the body. This physical process occurs through a number of processes – diffusion, penetration across membranes, binding to plasma proteins and partition into fat and other tissues. This process is called drug disposition and is divided into four stages:
- Absorption from the site of the administration
- Distribution within the body
- Metabolism
- Excretion.
Depending on these stages will affect drug administration methods, rates and intervals. We will discuss these stages and then look at drug calculations, including continuous rate infusions and fluid therapy.
Mathematics can be a daunting prospect, so we will endeavour to make it simple. We will also look at some cheats that will help make everyday pharmacology easier.
Recording from 24 November 2021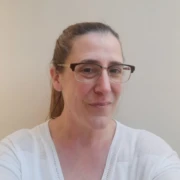 Nicola Lakeman
Nicola Lakeman, MSc BSc(Hons) RVN CertSAN CertVNECC VTS(Nutrition)
Nicola works as the Nutrition Manager for IVC Evidensia. Nicola graduated from Hartpury College with an honours degree in Equine Science, and subsequently qualified as a veterinary nurse in 2002. Nicola has written for many veterinary publications and textbooks and is the editor of Aspinall's Complete Textbook of Veterinary Nursing. Nicola is one of the Consultant Editors for The Veterinary Nurse. Nicola has won the BVNA / Blue Cross award for animal welfare, the SQP Veterinary Nurse of the Year and the SQP Nutritional Advisor of the Year. Nicola has recently gained her Master's degree in Advanced Veterinary Nursing with Glasgow University.
You might also be interested in