Game Changers in Osteoarthritis Management
Speaker:
Hannah Capon, Larissa Postrak, Anne Strattner
Description
Das Management von Hunden mit Osteoarthritis umfasst nicht nur die medikamentöse Therapie mit NSAID. Es bedarf eines multimodalen Ansatzes, um diese Patienten optimal zu unterstützen. Gewichtskontrolle, Nahrungsergänzung und Physiotherapie sind wichtige Bausteine. Aber haben Sie auch das häusliche Umfeld im Blick? Was ist mit Gelenkschutz und Hilfsmitteln? Dieser Vortrag zeigt anhand vieler praktischer Beispiele, an welchen Stellschrauben man noch drehen kann, um OA-Hunden ein besseres Leben zu ermöglichen.
Sprache: Englisch mit deutschen Untertiteln
Aufnahme vom 4.10.2022
Nutzen Sie die Möglichkeit und sehen Sie sich die Aufzeichnung des Webinars an.
Wir danken der Firma Ecuphar für die freundliche Unterstützung.
1 Stunde nach § 10(2) der ATF-Statuten als Pflichtfortbildung für ATF-Mitglieder.
ATF Stunden werden von der ÖTK als Bildungsstunden anerkannt.
Die Anerkennung nach den Richtlinien der Gesellschaft der Schweizer Tierärztinnen und Tierärzte ist möglich.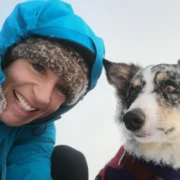 Hannah Capon
Hannah Capon MA Vet MB MRCVS CCRP
Hannah Capon MA Vet MB MRCVS CCRP, winner of the 2020 Royal College of Veterinary Surgeons Impact Award, the 2019 Ceva Vet of the Year and finalist in the 2019 Petplan Vet of the Year, is a first opinion veterinary surgeon in the UK. Recognised for her tireless work on Canine Arthritis Management (CAM) an online education and support service for owners of arthritic dogs and professionals that care for them.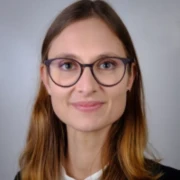 Larissa Postrak
Dr.med.vet. Larissa Postrak
Larissa Postrak hat von 2008-2014 an der Ludwig-Maximilians-Universität in München studiert, anschließend im Bereich der Physiologie promoviert und sich aktiv in die studentische Lehre eingebracht. Danach fand Sie über den Weg der Großtierpraxis und einem klinischen Jahr in einer renommierten Münchner Kleintierklinik den Weg in die tierärztliche Industrie, zunächst in der fachlichen Beratung bei MSD Tiergesundheit. Aktuell arbeitet Sie bei Ecuphar als Technical Service Managerin und bringt ihre Leidenschaft für Kommunikation in die tierärztliche Beratung sowie zur Ausbildung des Außendienstes ein. Ihre Schwerpunkte sind die Pharmazeutika, unter anderem betreut Sie ein NSAID mit einwöchiger Wirkdauer für den Hund sowie die Kaninchenimpfstoffe und die neue Zahnpflegeserie.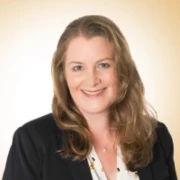 Anne Strattner
Dr.med.vet. Anne Strattner
Anne Strattner hat von 1993-1999 an der Tierärztlichen Hochschule (TiHo) in Hannover studiert und anschließend dort promoviert. Aktuell ist sie bei der Ecuphar GmbH als Produktmanagerin tätig und betreut dort u.a. ein patentiertes neues NSAID für Hunde. Im Anschluss an die Promotion war sie zunächst einige Zeit als angestellte Tierärztin in einer Gemischtpraxis in Schleswig-Holstein beschäftigt, bevor sie eine Weiterbildung zur Referentin für Öffentlichkeitsarbeit & PR absolvierte und anschließend als Wissenschaftliche Mitarbeiterin den "XXVIIth International Congress of the International Union of Game Biologists – IUGB" am Institut für Wildtierforschung der TiHo organisierte. Eine Position bei einer Fachagentur für Agrar und Veterinär war schließlich das Sprungbrett für den Wechsel in die Industrie und zur Wirtschaftsgenossenschaft deutscher Tierärzte WDT. In den Jahren 2020-2021 war Anne Strattner Chefredakteurin der Fachzeitschrift "Der Praktische Tierarzt".
You might also be interested in