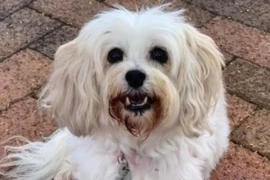 Hyperadrenocorticism - updates in diagnosis and treatment for Nurses
Speaker:
Hannah Schneider
from 1
US$ 42,-
(incl. tax)
Description
Hyperadrenocorticism is a well known disease that is frequently diagnosed and treated in practice however do you know what has recently changed in regard to diagnosis and treatment? We have come a long way over the last 20 years, from our impression of what a dog with Cushing's should "look" like, to when and how to diagnose and how to treat and monitor these treatments. This presentation will give an up-to-date review on presentation, treatment and monitoring of this frequently encountered disease.
This program has been approved for 1 hour of continuing education credit in jurisdictions that recognize RACE approval.
Recording from 28 July 2022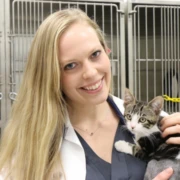 Hannah Schneider
Dr. Hannah Schneider, BVSc (Hons) DACVIM (SAIM)
Hannah graduated from the University of Queensland in 2011 with honours. She was granted several awards including those for clinical excellence and surgery. In 2012 Hannah completed a rotating internship at Queensland Veterinary Specialist where her interest in internal medicine developed. In 2013 she commenced a residency in small animal internal medicine at Louisiana State University completing the residency and passing her board examination in 2016.

Hannah has had multiple published articles in the subjects of endocrinology and infectious disease. She has also published several textbook chapters and presented at the American forum of veterinary internal medicine on her research on short acting insulin analogues. She currently works at a busy referral hospital in Queensland.
You might also be interested in