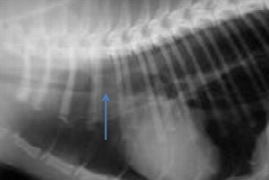 Imaging in Thoracic Emergencies
Speaker:
Nicolette Hayward
from 1
US$ 38.50
(incl. tax)
Description
Diagnostic should not kill the patient, but it is necessary to examine an emergency accurate. Radiography, ultrasound and CT techniques will be discussed.
Language: English
In case you have missed this webinar, you have the opportunity to watch a recorded version here.
This webinar qualifies for one (1) hour of continuing education.

Nicolette Hayward
Nicolette Hayward BVM&S DVR DipECVDI MRCVS RCVS
Nic is a 1986 Edinburgh graduate and spent several years in general practice before specialising in diagnostic imaging at Cambridge University. She gained the RCVS Diploma in Radiology in 2003 and the European Diploma in Veterinary Diagnostic Imaging in 2004.
In 2004/5 Nic was Lecturer in Diagnostic Imaging at the University of Zurich, before returning to private referral practice in the UK. She still lectures extensively on continuing professional development courses in the UK and abroad, and has co-authored book chapters and other veterinary radiological publications.
Nic set up Veterinary Diagnostic Imaging Ltd in 2007 and is Director of the company.
You might also be interested in