Interesting Radiographic Case Studies
from 1
US$ 42,-
(incl. tax)
Description
This webinar will go through multiple interesting radiographic case studies that I have collected during my time as a referral radiologist. We will look at cases that you might see in General Practice, they range from common to the more unusual presentation.
This program has been approved for 1 hour of continuing education credit in jurisdictions that recognize RACE approval.
Recording from 21 September 2021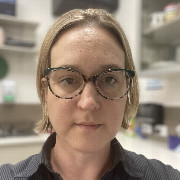 Catheryn Walsh
Dr Catheryn Walsh BSc BVSc (Hons) MANZCVS (Radiology) Grad Cert (Hons) (Abdominal Ultrasound)
Dr Catheryn has worked in general practice for 12 years. She received a membership in diagnostic imaging in 2018, has a special interest in internal medicine, and a graduate certificate in abdominal ultrasound. She is currently undertaking post graduate study in cardiology. She runs her own mobile ultrasound business and analyses radiographs for other vets on a regular basis.
You might also be interested in