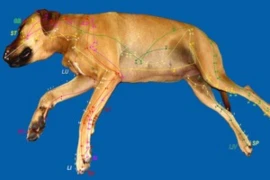 Massage and Acupressure in Practice for Nurses
from 1
US$ 42,-
(incl. tax)
Description
How to apply trigger point pressure to problem areas.
How to calm a dog/cat using the triangle acupressure points.
How to find restriction of movement bilaterally.
Where basic acupressure points are found.
Techniques used in Remedial Massage.
What is Cross Fibre Mobilisation and how that can help with healing.
This program has been approved for 1 hour of continuing education credit in jurisdictions that recognize RACE approval.
Recording from 28 September 2022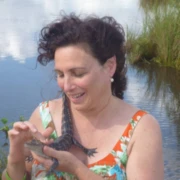 Elaine Cebuliak
Dr. Elaine Cebuliak, BVSC, MANZCVS (oral surgery+dentistry), IVAS CVA (acupuncture) Adv Dip West Herbal Med, Adv Dip Naturopathy, Adv Dip Nutrition, Adv Remedial Massage
Dr Elaine is a Veterinary surgeon, Physician, Veterinary Acupuncturist and Herbalist (Chinese and Western) with special interest and advanced training in Veterinary Dentistry. She is also a qualified High school teacher, naturopath and remedial therapist. She is a qualified Veterinary Acupuncturist, and teaches remedial massage techniques including acupressure and non needle acupuncture to Veterinarians.
Elaine obtained her membership in Veterinary Dentistry and Oral Surgery in 2000 to the College of Veterinary Scientists through examination in this specialist area. In 2006 she obtained a Diploma in RemedialMassage/ reflexology through the Australian Institute of Applied science, and became certified in Chinese veterinary and human Herbal Medicine. In 2013 she obtained an Advanced Diploma of Naturopathy (ND) and an Advanced Diploma of Western Herbal Medicine, Adv Dip Nutritional Medicine, Adv Dip Remedial Massage therapies.
In addition to running her integrative small animal vet clinic in suburban Brisbane 1016 Stanley St, East Brisbane, she also performs referral dentistry.
She enjoys teaching and running various workshops throughout Australia and Internationally. Dr Elaine is also currently involved in volunteer veterinary projects internationally.
You might also be interested in