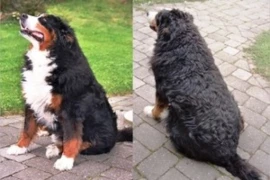 Obesity in Dogs
from 1
US$ 42,-
(incl. tax)
Description
Obesity is recognized as the most important medical disease in pets worldwide with a prevalence of 40-60 %. It not only increases disease risk, it reduces quality of life and shortens life expectancy. In this webinar, we will discuss different weight loss regimens (include examples) and life style adaptations (like treats), ways to improve owner compliance and pitfalls to avoid.
The Australian Veterinary Nurse and Technician (AVNAT) Regulatory Council has allocated (1) AVNAT CPD point to this continuing education activity.
Recording from 18 February 2021
Stefanie Handl
Dr. Stefanie Handl, Dipl. ECVCN
Stefanie Handl graduated in 2002 from the University of Veterinary Medicine Vienna. She received her doctorate degree in 2005 and started working as post-doc researcher at the Institute of Animal Nutrition at the University of Veterinary Medicine Vienna. She spent 1.5 years at the Gastrointestinal Laboratory at Texas A&M University and completed her Residency from the European College of Veterinary and Comparative Nutrition in 2011. In 2013, she opened "Futterambulanz", a nutritionist practice for small animals in Vienna. Besides, she is lecturer at the Vetmeduni Vienna and co-editor in chief of the Journal of Animal Physiology and Animal Nutrition.
You might also be interested in