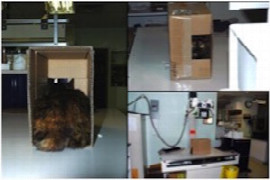 Optimising X-ray Acquisition in the Emergency Setting
Speaker:
Alana Rosenblatt
from 1
US$ 38.50
(incl. tax)
Description
When you have an emergency case, rapidly obtaining quality radiographic images can be challenging. This webinar will provide a review of techniques to obtain radiographs in emergency cases and ways to optimise image quality in difficult scenarios. Common emergency imaging studies will be discussed, including positioning tips and tricks.
Language: English
In case you have missed this webinar, you have the opportunity to watch a recorded version here
Alana Rosenblatt
Dr Alana Rosenblatt BVSc MANZCVS DACVR
Alana graduated from the University of Queensland in 2005. After graduation, she worked in Veterinary Schools at the University of Queensland and University of Adelaide for several years, during which time she completed small animal rotating and radiology internships, was awarded MANZCVS (Radiology), commenced an MPhil program, and enjoyed teaching veterinary students. In 2012, Alana began a residency program in Diagnostic Imaging at Cornell University in New York, and become a Diplomate of the American College of Veterinary Radiology in 2015. Alana is excited to have now returned home to Brisbane. She enjoys all aspects of diagnostic imaging in all species, and has particular interests in cross-sectional imaging and diagnostic ultrasonography (including guided sampling / treatments). Alana also continues to enjoy teaching within the veterinary profession.


You might also be interested in