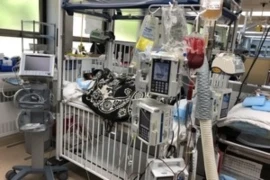 Recognising Disseminated Intravascular Coagulopathy for Nurses
from 1
US$ 42,-
(incl. tax)
Description
Disseminated Intravascular Coagulation (DIC) is an acquired syndrome seen in the most critically ill or injured patients. Hallmark signs of the disease are hypercoagulability followed by inappropriate and uncontrolled bleeding that can often lead to death. Recognition of the risk factors of DIC, understanding the progression of the disease, watching closely for changing clinical signs, appropriate and aggressive treatment, and top-notch nursing skills can bring some of these patients back from the brink. A DIC diagnosis is not always a death sentence but it will take team effort to send these patients home.
The Australian Veterinary Nurse and Technician (AVNAT) Regulatory Council has allocated (1) AVNAT CPD point to this continuing education activity.
Recording from 27. July 2022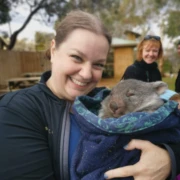 Megan Brashear
Megan Brashear, BS, CVT, VTS (ECC)
Megan graduated in 2000 with a BS in in Veterinary Technology. She has worked in emergency and critical care since 2000 earning her veterinary technician credentials in 2000 and in 2004 became a Veterinary Technician Specialist in Emergency and Critical Care. Megan currently works as the Small Animal Nursing Manager at the Purdue University Veterinary Teaching Hospital in West Lafayette, Indiana, where she enjoys working with technician supervisors as well as teaching and training technicians and students on the hospital floor. She loves the opportunity to travel and lecture sharing her knowledge with veterinary technicians and nurses around the world.
You might also be interested in