Respiratory Depression Under General Anaesthesia for Nurses
from 1
US$ 42,-
(incl. tax)
Description
Respiratory depression under general anaesthesia in small animal veterinary practice can be multifactorial. Patient considerations, procedural interventions and pharmacological interactions can all lead to inadequate ventilation. This webinar will consider these factors, giving consideration to the how, what and why so that we can make plans to intervene and support improved ventilatory performance.
Recording from 24 November 2022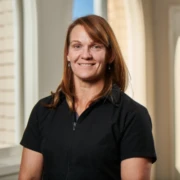 Louise Bass
Dr Louise Bass BSc BVMS MANZCVS (Surgery, Anaesthesia and Critical Care) DECVAA
Louise graduated from Murdoch University in 1996, and worked principally in small animal practice. She completed her residency in Veterinary Anaesthesia and Critical Care at Murdoch University in 2007. Louise is a Diplomate with the European College of Veterinary Anaesthesia and Analgesia and a Member with the Australian and New Zealand College of Veterinary Scientists in Surgery and Anaesthesia and Critical Care. She started a small private Veterinary Anaesthesia Consultancy in Perth nearly 10 years ago. Louise provides anaesthesia services primarily at a private referral hospital and conducts both anaesthesia case management and continuing eduction to general practice throughout the metropolitan area of Perth, Western Australia.
You might also be interested in