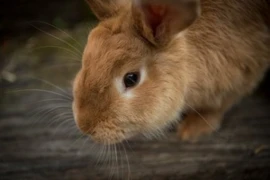 Sedation and Anaesthesia of Rabbits for Veterinary Nurses
from 1
US$ 42,-
(incl. tax)
Description
Rabbits are notoriously difficult to sedate or anaesthetise and death/ complication rates are much higher than in cats and dogs. This webinar will cover pre op assessment of rabbit patients for fitness of sedation or anaesthesia. It covers safe practices of induction, maintenance, monitoring and troubleshooting of issues.
The Australian Veterinary Nurse and Technician (AVNAT) Regulatory Council has allocated (1) AVNAT CPD point to this continuing education activity.
Recording from 11 October 2023
Gerry Skinner
Dr Gerry Skinner BSc BVSc PhD MRCVS MANCVSc (emergency and critical care); Director, The Rabbit Drs
Gerry Skinner is the founder and co-director of the Rabbit Doctors clinic in Melbourne. She has been involved in the rabbit world all her life, and has been treating them as vet surgeon both in the UK and Australia for almost 20 years. She qualified from Bristol Vet School in 2003 after switching careers from archaeology / forensic anthropology and never looked back!
After initial emergency and exotics training in the UK she moved to Australia 15 years ago and kept emergency and critical care as her main clinical interest, gaining memberships in ECC and also managed a large Emergency Centre for several years. Nine years ago she set up her own clinic, where today the team of 28 see over 10,000 rabbit cases a year. Her special interests include emergency and critical care and neurological diseases in rabbits. She is passionate about rabbit welfare, teaching / training and spreading the news that rabbits are amazing pets to own, and although challenging, they are very satisfying to treat!
You might also be interested in