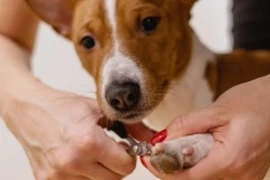 Tips for Stress Free Manicures
from 1
US$ 42,-
(incl. tax)
Description
Nail trimming is an activity performed many times every day in the Veterinary clinic and yet are we doing it well?
It is very common for animals to be terrified of having their nails trimmed, usually becoming more distressed and difficult to handle with each event. This can significantly affect an animal's feelings about coming to the Vet clinic which can lead to Client reluctance to visit. It also adds to work place risk as animals become more likely to struggle and bite.
So how can we change this into a positive experience for our patients? Learn how and you will be rewarded with happy, more easily managed patients, dedicated clients and a more positive working life.
Recording from 16 August 2022
You might also be interested in