Update on Heartworm Disease in Australia
from 1
US$ 42,-
(incl. tax)
Description
Between commerce, migration, and climate change, heartworm (Dirofilaria immitis) is showing up uninvited in surprising places. Routine heartworm prophylaxis is not common in much of the country. Even less common is routine screening for this parasite.

In this webinar we will refresh our understanding of current prevention strategies, screening tests, diagnostics, and finally treatments. We will discuss current anecdotal evidence for heartworm disease in unexpected places (like northwestern NSW). Attendees are encouraged to share their own experiences if they too have found heartworm positive dogs in areas traditionally considered heartworm free.
This program has been approved for 1 hour of continuing education credit in jurisdictions that recognize RACE approval. (Pending)
Recording from 30 August 2023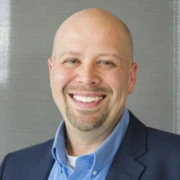 Aaron Herndon
Dr Aaron Herndon DVM, PhD, Dipl ACVIM (SAIM)
Aaron is originally from the USA where he completed his DVM from Texas A&M University in 1998. After spending a few years in the US Army Veterinary Corps, Aaron spent the next 10 years in small animal private practice in Connecticut and Texas. During this time, he practiced emergency-exclusive, general, and exotic animal practice. Aaron always wanted to focus on teaching and clinical research, so in 2010 he returned to academia to pursue a combined PhD and Small Animal Internal Medicine residency at Oklahoma State University in Stillwater, Oklahoma. The focus of his graduate research was in feline diabetes and novel treatments for the disease. He joined the faculty at the University of Queensland School of Veterinary Science in 2015 where he is a Senior Lecturer in Small Animal Internal Medicine. Aaron's clinical research focus is in the field of endocrinology.
You might also be interested in