You want me to put what, where?
from 1
US$ 38.50
(incl. tax)
Description
Placing urinary catheters is an advanced nursing skill that can be invaluable in clinic and placing these catheters is a skill that veterinary nurses can excel at. Urinary catheters may be placed for a variety of reasons in our canine and feline patients including monitoring outputs in renal disease, patient hygiene in recumbent patients or restricted mobility patients or to relieve urinary blockages. This talk will cover placing male urinary catheters and the more technically challenging female urinary catheters.
Recording from 12 January 2022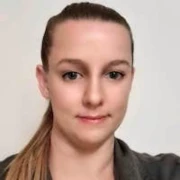 Laura Salmond
Laura Salmond, Nurse Educator. BAppSC(VT) DipVN (ECC) VTS(ECC) Cert IV TAE.
Have been exclusively in emergency and critical care for the last 7 years, completed my VTS in ECC in 2019. Currently working in a educator role, hoping to share my experience and passion with the future generations of nurses.
You might also be interested in