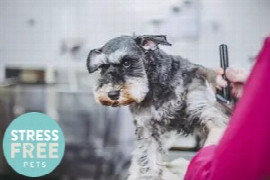 "That's never happened before" Managing Grooming Patients who show Aggression
04.06.2024 (UTC)
10:00 - 11:00 (UTC)
from 1
US$ 42,-
(incl. tax)
Description
Aggression is one of the main reasons for not being able to get the grooming job done. It is also a workplace risk for injury to you and your staff. Can you recognise when a dog may show Aggression before it occurs? And if Aggression has occurred, how do you best manage it both in the moment and in the future.
This Webinar will discuss the ethology of Aggression, the signs and progression of Aggression and then how to prevent Aggressive outbursts so that you and your patients can enjoy a more harmonious grooming experience.
This webinar is sponsored by Stress Free Pets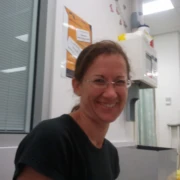 Rimini Quinn
Dr Rimini Quinn, BSVs (hons) MANZCVS (Veterinary Behaviour)
Rimini Graduated from the University of Queensland, Australia in 1995 and has worked in Adelaide then throughout southeast Queensland in small animal Veterinary practice with stints of animal refuge work. Fueled by her own problem animal and long-term interests she gained Membership with the ANZCVS in Veterinary Behaviour in 2016 and now runs Kind Animal Behaviour Services on the Sunshine Coast. She is a Fear Free Certified Practitioner and enjoys educating and being educated by clients, colleagues, and her patients. Rimini is Guardian to 3 cats, 2 rats, 2 bantams, 4 ducks and a very special Papillon.
You might also be interested in