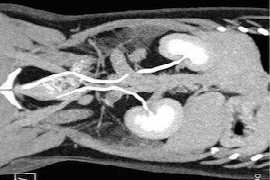 Approach to urinary incontinence in the dog
Speaker:
Thurid Johnstone
from 1
US$ 42,-
(incl. tax)
Description
This seminar will focus on the approach to the incontinent dog. The most common disorders will be reviewed with emphasis on medical and minimal invasive treatment of diseases such as urethral sphincter mechanism incompetence, pelvic bladder and ectopic ureters. Presentation, diagnostic considerations and the current management of dogs with these diseases will be discussed.
Language: English
In case you have missed this webinar, you have the opportunity to watch a recorded version here.
This webinar qualifies for one (1) hour of continuing education.
Thurid Johnstone
Thurid Johnstone DVM PhD DECVIM-CA
Thurid graduated in Veterinary Science from Leipzig University, Germany, and then completed a PhD with focus on canine and feline urinary tract infections at Massey University in New Zealand.
She undertook a rotating internship at the Veterinary Specialist Group in Auckland, New Zealand, and after a residency training in small animal internal medicine Dublin, Ireland, became a board-certified specialist (DECVIM-AC) in 2009. Upon completion of the residency training, Thurid once again pursued her research interests in urinary tract diseases and antimicrobial resistance of bacteria, before working in a large private small animal hospital in Southern Sweden.
In 2013, Thurid joined the team at University of Melbourne Veterinary Hospital as lecturuer and clinician in small animal internal medicine. Thurid has lectured both undergradutates and practitioners in several different countries, and strives to deliver continuing education that is mind-stimulating, up-to-date and reflective of her passion to provide the best possible care to veterinary patients.
You might also be interested in