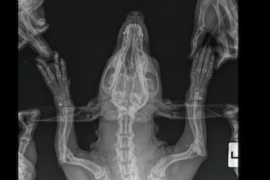 Artefakt oder Pathologie? - Fallbeispiele zu praktischen Anwendungsfehlern bei Röntgenuntersuchungen
05.07.2023 (UTC)
18:00 - 19:00 (UTC)
from 1
US$ 42,-
(incl. tax)
Description
Vorbereitung ist die halbe Miete. Der Wert der Interpretation eines Röntgenbildes hängt direkt von dessen Qualität ab und die steigt, wenn klar ist, welche Voraussetzungen erfüllt sein müssen, damit ein aussagekräftiges Röntgenbild entsteht. Wer weiss wie spart somit nicht nur Zeit und Geld, sondern vermindert auch seine Strahlenexposition.
Sprache: Deutsch
» mehr Informationen wie online Seminare (Webinare) funktionieren
Dieses Webinar ist als Einzelwebinar buchbar. Daneben ist es Teil des E-Learning Kurses Strahlenschutz Auffrischungskurs AT. Mehr Information zum E-Learning Kurs finden Sie hier.
Um Bildungsstunden der Österreichischen Tierärztekammer wurde angesucht.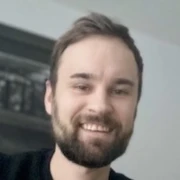 Thorsten Rick
Dr.med.vet.Thorsten Rick, DipECVDI
03/2021: Idexx Teleradiologie/Anicura Kleintierzentrum Duisburg Asterlagen
2018: Gründung eines Teleradiologie- Beratungsservices für deutsch sprechende Überweisungspraxen
10/2017 - 02/2021: ECVDI Residency an der veterinärmedizinischen Universität in Ghent; praktischen Prüfungsabschnitt des ECVDI am 06/2021 bestanden
11/2014 - 09/2017: Dissertation an der klinischen Abteilung für Bildgebende Diagnostik der veterinärmedizinischen Universität in Wien über das Thema: "Contrast enhanced Ultrasonography of peripheral pulmonary mass lesions in dogs and cats".
11/2014: tierärztliche Approbation an der Veterinärmedizinischen Universität in Wien
10/2008 - 09/2014: Studium der Tiermedizin an der veterinärmedizinischen Universität in Wien
You might also be interested in