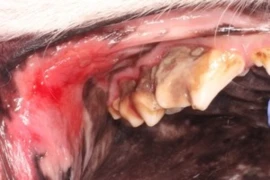 Chronic Ulcerative Paradental Stomatitis in Dogs
from 1
US$ 42,-
(incl. tax)
Description
We will briefly cover the technique of performing conscious oral exam that can aid in identifying early lesions on CUPS in the most commonly affected areas on the oral cavity. There will be discussion of the important diagnostic approach of CUPS along with the management options that will help our patients along with crucial information that needs to be discussed with the owners/clients to manage their expectation.
This program has been approved for 1 hour of continuing education credit in jurisdictions that recognize RACE approval.
Recording from 15 September 2022
Williana Basuki
Dr Williana Basuki
BVSc (Hons), MS, MANZCVS, DAVDC (Board Certified Veterinary Dentist)
Dr. Basuki was born and grew up in Jakarta, Indonesia. She earned her veterinary degree at the University of Queensland in 2010. Following a year of general practice and a couple of internships at Queensland Veterinary Specialists, she undertook a 3-year residency in Dentistry and Oral Surgery along with a master's degree at Colorado State University. She then became a Diplomate of the American Veterinary Dental College by examination and worked at Tufts University before returning to Australia in 2020 and re-joined Queensland Veterinary Specialists as a Board Certified Veterinary Dentist.
You might also be interested in