Haematology Case Studies
from 1
US$ 38.50
(incl. tax)
Description
Blood smear examination remains an integral part of the complete blood count (CBC) and is probably the most important aspect of a routine haematological examination. It has the potential to provide the most diagnostically useful information in comparison with any other routine test.
Blood smear examination may provide knowledge of the presence of a left-shift, toxic change, atypical cell populations, diagnostic red cell changes etc, which would otherwise remain undetected by other means. It is hence important to maintain a good level of competence with blood smear examination, to compliment (and significantly enhance) the results obtained from automated cell counters.
This seminar will review and discuss changes present in a selection of case studies, as an example of diseases that rely heavily on the blood smear examination for a diagnosis.
This webinar is sponsored by ASAP Laboratory.

Recording from 20.11.2018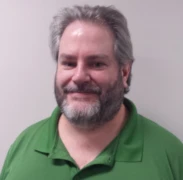 Carl Muhlnickel
Dr Carl Muhlnickel BVSc. MANZCVS
After graduation, Carl began his working life in small animal practice in the south eastern suburbs of Melbourne. He was accepted as an Intern in Small Animal Medicine at the University of Melbourne, where he was exposed to the breadth of veterinary practice, which encouraged him to pursue a career in Veterinary Pathology. Carl was then lucky enough to secure a residency position in the Central Veterinary Diagnostic Laboratory in Melbourne, Australia in 1998, with subsequent successful completion of Membership of the Australian College of Veterinary Science in Veterinary Pathology.
To this day, he has remained in laboratory practice serving the veterinary community, predominantly in Melbourne, as a dedicated and conscientious Veterinary Clinical Pathologist.
You might also be interested in