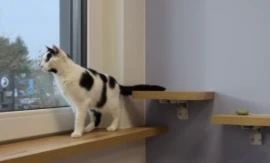 Katzenfreundlich - auch im Klinikalltag möglich?
27.10.2022 (UTC)
18:00 - 19:00 (UTC)
from 1
US$ 38.50
(incl. tax)
Description
Das Webinar beleuchtet die Umsetzung von "Cat Friendly" in einem großen Team, mit dem Ziel hoher medizinischer Standards, ohne die individuellen Bedürfnisse der Katze aus den Augen zu verlieren.
- Leidenschaft und tägliche Herausforderungen
- Qualitätsmanagement von der telefonischen Anmeldung bis zum Abschlussgespräch, insbesondere mit Standardisierungen aufgrund von Schichtwechseln im Team
- Besonderheiten bei der stationären und intensivmedizinischen Betreuung von Katzen (u.a. Schmerzmanagement)
Sprache: Deutsch
» mehr Informationen wie online Seminare (Webinare) funktionieren
Wir danken der Firma Stress Free Pets für die freundliche Unterstützung.
Um eine Stunde nach § 10(2) der ATF-Statuten als Pflichtfortbildung wurde angesucht.
Um Bildungsstunden der Österreichischen Tierärztekammer wurde angesucht.
Um Anerkennung nach den Richtlinien der Gesellschaft der Schweizer Tierärztinnen und Tierärzte wurde angesucht.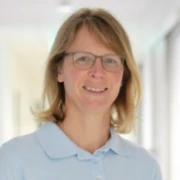 Cordula Tassani-Prell
Dr.med.vet. Cordula Tassani-Prell
Dr. Cordula Tassani-Prell hat an der LMU München studiert (1988-1994) und dort an der Chirurgischen Tierklinik 1996 promoviert. Hier lag schon während der Famulatur der Interessensschwerpunkt in der Behandlung von Katzen und der Intensivmedizin.
Sie war bereits bei der Gründung der Tierklinik Hofheim 1997 dabei und hat hier den Gold Standard der Cat Friendly Clinic etabliert.
GPCert (FelP) General Practicioner Certificate in Feline Practice der ESVPS (European School of Advanced Veterinary Postgraduate Studies),
Mitglied der International Society of Feline Medicine (ISFM),
Mitglied der AG Katzenmedizin der DGK-DVG,
Mitglied der International Veterinary Academy of Pain Management (IVAPM).
Hauptaufgabengebiet: Katzenstation mit Intensivmedizin, Cat Advocate.
You might also be interested in