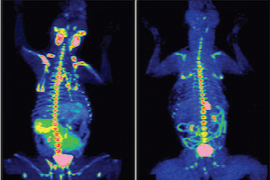 Staging the Oncology Patient
from 1
US$ 42,-
(incl. tax)
Description
Staging is one of the most important components of oncology case management. It involves determining the extent of local disease along with the presence or absence of regional or distant metastasis. The results of staging are used to give more accurate and informed treatment options along with prognostic information for each oncology patient. Some of the biggest challenges in staging is to consider how much staging is required for each case, which are the most appropriate tests, and if the results of these tests will impact treatment options and prognosis. I will discuss this information in a case-based and evidence-based approach, focusing on some of the more common cancers including canine mast cell tumours, lymphoma, oral tumours and apocrine gland anal sac adenocarcinomas.
Recording from 8 April 2020
Laura Brockley
Dr Laura Brockley BVSc, MANZCVS, FANZCVS
Dr Laura Brockley obtained her Bachelor of Veterinary Science with honours from the University of Melbourne in 2001. She initially worked in small animal and mixed practices in Victoria and the United Kingdom, including teaching students at the Royal College in London. Laura completed an internship and residency in Veterinary Oncology at the Melbourne Veterinary Specialist Centre in 2011. In 2013 she became a registered specialist in Veterinary Oncology (Fellow of the Australian and New Zealand College of Veterinary Scientists). Laura has a strong clinical interest in immunotherapy, lymphoma diagnostics and treatment, and using evidence-based medicine to provide compassionate care to cancer patients. She advocates spending the time to ensure pet owners are making an informed decision on treatment options ranging from palliative to potentially curative in intent. Laura is actively involved in continuing education, including lecturing Veterinary nursing students and examining our next generation of oncology specialists.
You might also be interested in