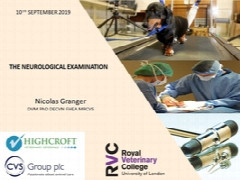 The Neurological Examination
from 1
US$ 42,-
(incl. tax)
Description
This webinar will present the approach to the neurological patient and this inevitably includes performing a full neurological examination. Although this often appears as a daunting task, it is quicker than we think and we do perform many parts of this examination during our daily consults. We will therefore try to review the key steps of the examination, what information they bring and how to exploit the information to localise the origin of the problem. The key questions we will address are: (i) has my patient got a neurological condition? And if so (ii) where is the lesion? The key steps to answer these two questions involve: (i) distant examination; (ii) examination of the postural reactions; (iii) testing spinal reflexes; (iv) testing cranial nerves. Once this is done, I will show how to combine the information to localise the lesion. Rather than insisting on the anatomy, I will give you tips and my take on this examination.
Recording from 10 September 2019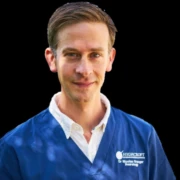 Nicolas Granger
Dr Nicolas Granger. DVM PhD Dip.ECVN FHEA MRCVS. EBVS
Nicolas received his veterinary degree from the National Veterinary School of Alfort, France, in 2002, and completed there an internship and neurology/neurosurgery residency. He became a Diplomate of the European College of Veterinary Neurology in 2006 before moving to the UK to run the neurology and neurosurgery service at the Queen's Veterinary School Hospital, University of Cambridge until 2008. He took a research position in neuroscience at the University of Cambridge, obtaining a PhD in neuroscience in 2012.
Nicolas has worked in the South West of the United Kingdom, Bristol, for the past 7 years, initially as Senior Lecturer in neurology for the University of Bristol and more recently as a clinician for Highcroft Referrals CVS. His research is based at the Royal Veterinary College were he is Senior Research Fellow.
His research focuses on treatments for spinal cord injury in dogs, including transplantation of cells for spinal cord regeneration and repair, clinical trials for new therapies, and neuromodulation for incontinence control.
You might also be interested in