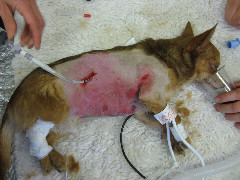 Why tailor made fits best! Case studies in Anaesthesia (for veterinary nurses)
Speaker:
Fernando Martinez-Taboada
from 1
US$ 42,-
(incl. tax)
Description
In this case-based webinar, we will discuss stabilisation and management of challenging cases. Whether it´s hard to handle multitrauma patients or a collapsed ancient cat, this lecture will give you all the answers you need. We will focus in the pathophysiology of the common pre-exiting conditions and emergencies to be able to make the best anaesthetic management.
Language: English
In case you have missed this webinar, you have the opportunity to watch a recorded version here.
This webinar qualifies for one (1) hour of continuing education.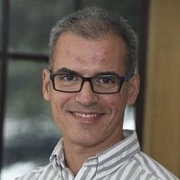 Fernando Martinez-Taboada
Dr Fernando Martinez-Taboada, DVM CertVA DipECVAA MRCVS
Fernando graduated in Spain and worked for a number of years in small animal practice and research both in Spain and the UK. He did an internship and then a residency in anaesthesia and analgesia at the University of Bristol. He obtained the Certificate in Veterinary Anaesthesia by the RCVS in 2007 and became a European Diplomate in Veterinary Anaesthesia and Analgesia in 2011 (ECVAA).
Over the years, Fernando has worked as an anaesthesiologist at both private and university teaching hospitals in the UK and Australia (Cambridge University and the University of Sydney), and he was head of anaesthesia and analgesia at various referral hospitals in the UK. He returned in 2017 to the University of Sydney to lead the anaesthesia and analgesia service. His areas of interest are;
• Local anaesthetics: Epidural and spinal anaesthesia, development of novel technical approaches and anaesthetic combinations, electrical and ultrasonographic nerves location, perineural and wound soaking catheters.
• Analgesia in chronic and oncological pain, including interventional pain management.
• Intensive care, especially ventilation (physiology, practical aspects, uses in anaesthesia and ICU, and equipment).
You might also be interested in