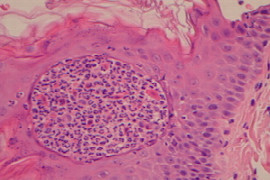 Dealing with immune-mediated skin disease in dogs and cats
from 1
US$ 38.50
(incl. tax)
Description
During this webinar we will discuss the clinical features, diagnosis and management of the most common immune-mediated diseases that we are likely to see in small animal practice. We'll find out what clues to look for when these cases are presented, what questions to ask of owners, and what diagnostic tools are required to make a definitive diagnosis. We will look at treatment options for the diseases and the drugs that we commonly use for their management. We will also cover what to expect in terms of response to therapy, and discuss when it might be best to refer a case. Specifically we will address the following conditions: discoid lupus erythematosus in dogs, pemphigus foliaceus in dogs and cats, alopecia areata, canine uveodermatologic syndrome, cutaneous adverse drug reaction, orythema multiforme. We will also briefly discuss some rarer presentations that we might see including: other forms of cutaneous lupus, other forms of pemphigus, autoimmune sub-epidermal blistering diseases, toxic epidermal necrolysis, vasculitis syndromes, auricular chondritis.
Language: English
In case you have missed this webinar, you have the opportunity to watch a recorded version here
John Hutt
Dr John H C Hutt BVSc(Hons) CertVD MANZCVS DipACVD
John graduated from the University of Queensland in 1988. He worked in general practice in Brisbane for 18 months before travelling to the UK in 1990, where he worked in small animal practice for the next 11 years. He was a clinical assistant in dermatology at the Animal Health Trust from 1998 to 2001. In 2001 John set up North Kent Referrals, a multi-disciplinary referral practice in the south of England, and he owned and ran the practice until its sale in 2012.
John is a registered specialist in Veterinary Dermatology. He holds the RCVS Certificate in Veterinary Dermatology, is a member of the Australian College of Veterinary Scientists (MANZCVS) by examination in small animal medicine, and is a diplomate of the American College of Veterinary Dermatology. John is a past President of the British Veterinary Dermatology Study Group.
Following his return to Brisbane in 2013, John joined the team at Dermatology for Animals. His clinical interests include the management of allergic skin disease in dogs, immune mediated skin disorders, and all aspects of feline and equine dermatology. John has regularly presented on the subject of veterinary dermatology to veterinary surgeons and nurses in Europe, Asia and Australia.
You might also be interested in