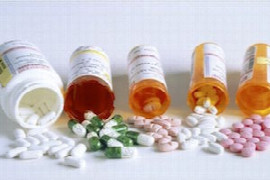 Getting the most from your drugs: treating canine congestive heart failure
from 1
US$ 38.50
(incl. tax)
Description
There have been several advances in the medical management of congestive heart failure in dogs over the last few years. We now know much more about which drugs really benefit our patients and when to start these drugs. Key research has changed how we approach CHF in dogs: in this webinar Dave will discuss the latest research and explain how to use the information to help your patients in practice.
Language: English
In case you have missed this webinar, you have the opportunity to watch a recorded version here.
This webinar qualifies for one (1) hour of continuing education.


Richard Woolley
Richard Woolley BVetMed DipECVIM-CA(Cardiology) MRCVS
Director of CardioRespiratory Pet Referrals, Richard Woolley BVetMed DipECVIM-CA (Cardiology) MRCVS is the only specialist veterinary cardiologist in Victoria, and one of only a handful registered specialist veterinary cardiologists in Australia. Richard has many years of experience in cardiology and respiratory medicine of all animals, from mice to gorillas. He has worked in academia and in private practice, lectured extensively, and his present focus is on specialist cardiorespiratory medicine of dogs and cats.
You might also be interested in