Haematology for Emergency Veterinarians - Part 1
from 1
US$ 42,-
(incl. tax)
Description
This seminar will review the production of erythrocytes, leukocytes and platelets in dogs and cats and techniques for their evaluation in a blood sample. It will then outline a systematic approach to investigation of causes of anaemia, and to changes in the leukogram and in platelet numbers.
Language: English
In case you have missed this webinar, you have the opportunity to watch a recorded version here.
This webinar qualifies for one (1) hour of continuing education.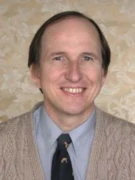 Bruce Parry
Professor Bruce Parry BVSc, PhD, Diplomate ACVP, Fellow AVA
Bruce is Professor emeritus at the University of Melbourne. He taught clinical pathology at the Melbourne Veterinary School for 3 decades, before 'pre-retirement' in 2013. His areas of interest include haematology, cytology, coagulation and transfusion medicine. He has a practical approach to the application of laboratory tests in the clinical setting and currently provides in-house tutorials for vets and nurses.
You might also be interested in