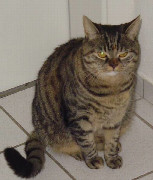 Managing the Dyspnoeic Cat
from 1
US$ 42,-
(incl. tax)
Description
Dyspnoea is a common presenting sign in cats and is often life threatening. We will look at the emergency assessment and management of these difficult cases and review the potential causes and initial treatment options available in practice.
Language: English
In case you have missed this webinar, you have the opportunity to watch a recorded version here.
This webinar qualifies for one (1) hour of continuing education.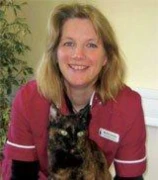 Martha Cannon
Martha Cannon BA VetMB DSAM(Fel) MRCVS
Graduating from Cambridge in 1992, Martha was appointed to work in small animal practice in Canterbury where she was instrumental in establishing the Radio-Iodine Treatment Centre for hyperthyroid cats.
Martha gained the RCVS Certificate in Small Animal Medicine in 1998, prior to taking up the Feline Advisory Bureau Residency in Feline Medicine at Bristol Veterinary School.
In 2004, after several further years of study and exams, Martha was awarded the Diploma in Small Animal Medicine (feline), and is one of only 3 veterinary surgeons in the UK to hold this qualification.
She is also a recognised Royal College of Veterinary Surgeons Specialist in Feline Medicine. She is regularly invited to contribute to CPD meetings and to veterinary and veterinary nursing journals
You might also be interested in