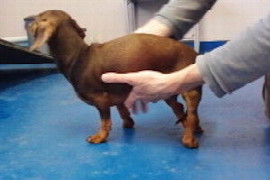 Neurological rehabilitation for the small animal veterinary nurse
from 1
US$ 42,-
(incl. tax)
Description
Physical rehabilitation is often beneficial following injury or surgery for various neurological disorders. The first 6 weeks after this injury or surgery are the most crucial as this is when we see the most optimum response in our patients. During this webinar I will discuss the fundamentals of neurological rehabilitation highlighting the importance of neural feedback and gait training. I will also give the veterinary nurse the knowledge to assess and treat these cases on a daily basis while in hospital, and, to be able to develop tailor made home programs of the basic therapeutic exercises to enhance neural recovery.
Language: English
In case you have missed this webinar, you have the opportunity to watch a recorded version here.
This webinar qualifies for one (1) hour of continuing education.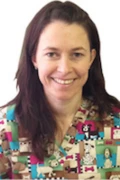 Megan Kelly
Dr Megan Kelly BVSc, Dip Vet, CCRP
Megan is a qualified Veterinary Surgeon with a special interest in pain management and veterinary rehabilitation. She qualified in 2001 and spent 4 years in the UK practicing in mixed and small animal practices. In 2005 she studied Canine Rehabilitation and Physical Therapy at the University of Tennessee (Knoxville, USA) and Western Scientific Acupuncture through the British Veterinary Acupuncture Society.
In 2007 she opened the Holisticvet animal wellness centre, the first veterinary rehabilitation centre in South Africa.
In 2010 she developed her own range of rehabilitation products called Holisticpet and continues to develop new innovative products to assist handicapped pets.
She is actively involved in promoting veterinary rehabilitation in South Africa by lecturing to veterinary surgeons and veterinary nurses.
You might also be interested in