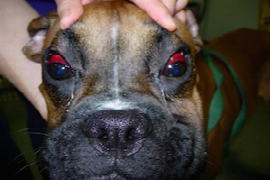 Coagulation problems – why and what to do?
from 1
US$ 42,-
(incl. tax)
Description
In this webinar Dan will outline the processes behind the common bleeding and clotting disorders seen in companion animals, and how they fit into a modern understanding of the clotting process. He will then discuss how to further investigate and treat these cases for the best outcome.
Language: English

In case you have missed this webinar, you have the opportunity to watch a recorded version here.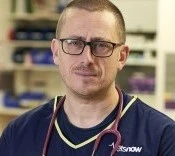 Daniel Lewis
Daniel Lewis VetMB MA CertVA DACVECC MRCVS
Following graduation in 1995 from Cambridge, Dan worked in mixed practice for 5 years, where he gained the RCVS Certificate in Veterinary Anaesthesia. In 2000, he moved to Petmedics, a large hospital-based emergency clinic in Manchester, where he remained for 8 years. In 2008 Dan embarked upon a residency at the RVC, obtaining his American Diploma in Emergency & Critical Care in 2011. Since then he has been in charge of the ICU at Bristol Vet School before another period at Petmedics. Dan also holds the European Diploma in Emergency & Critical Care and is a RCVS-recognised specialist.
Dan joined Vets Now Referrals at Glasgow in January 2015 and contributes to the 24 hour Emergency & Critical Care referral service available there.
Dan is interested in all aspects of emergency and intensive care, but particularly in septic patients, animals needing ventilatory support and critically ill cats.


You might also be interested in