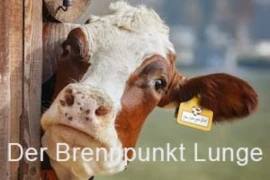 Der Brennpunkt Lunge
Speaker:
Amelia Woolums, Jan Hendrik Steudtner
from 1
US$ 42,-
(incl. tax)
Description
"Vaccination isn't the same as immunization"
Administration of a vaccine (vaccination) does not always lead to a protective and durable immune response (immunization). We will discuss reasons for failure of immunization in vaccinated cattle.
"Innovation Herdenimpfung im Milchviehstall"
Mit einer vergleichbar hohen Atemfrequenz und einem naiven Immunsystem sind Rinder anfälliger für Grippe. Verfügbare Impfstoffe und moderne Impfkonzepte schützen gegen BRSV, PI3V und M. haem. über 6 Monate. Hier ein Beispiel aus der Praxis.
Sprachen: English (Teil 1), Deutsch (Teil 2)
Aufnahme vom 08.09.2021
1 Stunde nach § 10(2) der ATF-Statuten als Pflichtfortbildung für ATF-Mitglieder
Die Anerkennung laut Bildungsordnung der Österreichischen Tierärztekammer ist möglich.
Die Anerkennung nach den Richtlinien der Gesellschaft der Schweizer Tierärztinnen und Tierärzte ist möglich.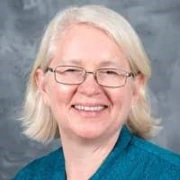 Amelia Woolums
Prof. Amelia Woolums, PhD, DVM
Amelia Woolums received her veterinary degree in 1988 from Purdue University. She then completed an internship in Agricultural Practices at Kansas State University, a residency in Large Animal Internal Medicine at the University of Saskatchewan, and a PhD at UC Davis, where she studied the immune response to bovine respiratory syncytial virus. Dr. Woolums is a diplomate of the American College of Veterinary Internal Medicine and the American College of Veterinary Microbiologists (ACVM). She is a professor in the Department of Pathobiology and Population Medicine at Mississippi State University, where she has service and teaching duties in the food animal clinic, and conducts research on methods to prevent bovine respiratory disease, antimicrobial resistance in BRD, and immunity in cattle and calves.
Jan Hendrik Steudtner
Dr.med.vet. Jan Hendrik Steudtner
Am 18.08.1985 in Wittmund geboren, hat Dr. Steudtner 2005 Abitur in Wittmund gemacht und danach in München angefangen Tiermedizin zu studieren. Beendet hat er sein Studium 2012 in Hannover, im Sommer 2013 in Hannover folgte die Promotion. Von 2013 bis 2017 war er in Bramsche (Osnabrück) als Assistent in einer Gemischtpraxis als Assistent angestellt. Seit 2017 ist er Mitinhaber der Praxis Burhafe/Middels (Ostfriesland).
Er ist verheiratet und hat zwei Kinder.
You might also be interested in