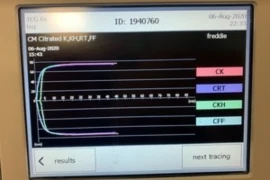 Disseminated intravascular coagulation
from 1
US$ 38.50
(incl. tax)
Description
Disseminated Intravascular coagulation (DIC) is an uncommon but complex disease process with a high mortality. Paramount to success is early detection and invention. The clinician can increase their chance of successfully managing the patient with DIC by both implementing current standards in therapy but more importantly, preventing the disease from occurring by understanding the diseases that predispose the patient to developing DIC. In this lecture we will cover pathophysiology of DIC, predisposing conditions and current standards in human and veterinary care. We will also review whole body system coagulation and it's relevance to this disease process.
This program has been approved for 1 hour of continuing education credit in jurisdictions that recognize RACE approval.
Recording from 12 May 2021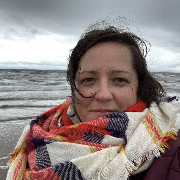 Kerry Doolin
Dr Kerry Doolin BSc BVSc MVetMed DACVECC MRCVS American Recognised Specialist in Emergency and Critical Care
Kerry has been an emergency vet for 15 years. After graduating from the University of Sydney in 2005 she worked for the first year in a small animal general practice in Sydney, Australia. The following six years she worked as an out of hours vet at a busy small animal referral hospital in Sydney. Kerry furthered her training via a speciality emergency and critical care internship at the University of California in Davis then a three year residency in emergency and critical care at the royal veterinary college in London. Following her training she worked in the United Kingdom at a large referral hospital in both Manchester and Glasgow hospitals. In 2019 she passed her specialty exams to become a diplomat of the American College of Emergency and Critical Care. For the last year she has been living in Sydney as Head of ECC at North Shore Veterinary Specialist and Emergency Centre, where she started her emergency career 15 years ago.
You might also be interested in