Erkrankungen des Oberen Atmungstraktes bei Hund und Katze
from 1
US$ 42,-
(incl. tax)
Description
Aufgrund der räumlichen Enge und der häufig unspezifischen Symptomatik können Erkrankungen des Oberen Atmungstraktes bei Hund und Katze eine diagnostische Herausforderung darstellen. Systematisches Vorgehen ist hierbei hilfreich und wird Thema dieser Präsentation sein.
Sprache: Deutsch
Nutzen Sie die Möglichkeit und sehen Sie sich die Aufzeichnung des Webinars an.
1 Bildungsstunde laut Bildungsordnung der Österreichischen Tierärztekammer.
1 Stunde nach § 10(4) der ATF-Statuten als Pflichtfortbildung für ATF-Mitglieder.
Anerkannt nach den Richtlinien der Gesellschaft der Schweizer Tierärztinnen und Tierärzte.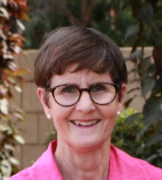 Giselle Hosgood
Giselle Hosgood BVSc, MS, PhD, FACVSc, Dipl. ACVS
Dr Hosgood is a registered specialist and Professor in Small Animal Surgery at Murdoch University. She has been practicing at The Animal Hospital at Murdoch University and teaching undergraduates and graduate veterinarians since arriving back in Australia in 2009, after 24 years training, teaching and practicing at Purdue University and Louisiana State University in the US. Dr Hosgood has extensive experience in soft tissue surgery and clinical research, with over 250 journal articles and book chapters published across species and disciplines, in part due to her interest in biostatistics.
You might also be interested in