Lumbosacral Stenosis
Speaker:
Dorothee Krainer
from 1
US$ 38.50
(incl. tax)
Description
This vet-webinar reviews the aetiology, diagnosis and management of degenerative lumbosacral stenosis. Lumbosacral stenosis occurs when soft tissue and/or bony changes impinge on the nerve roots or vasculature of the cauda equina. The impingement can be worsened in conjunction with abnormal motion of the lumbosacral joint. Lumbosacral stenosis occurs most frequently in middle-aged dogs of medium to large breed, and German Shepherd dogs are predisposed to this disease. Common signs are lumbosacral pain, lameness, pelvic limb weakness and ataxia, and urinary incontinence. Diagnosis is based on clinical features and imaging studies. Depending on the severity of the compression but about 50% of dogs respond well to conservative treatments. Decompressive surgery is effective in most patients.
Recording from 22 September 2020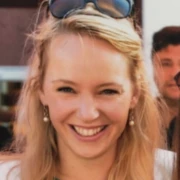 Dorothee Krainer
Dr.med.vet. Dorothee Krainer Dipl.ECVS, European Specialist in Small Animal Surgery; MBA Candidate WU Executive Academy
Dorothee is an ECVS- and RCVS-recognised specialist in Small Animal Surgery. She enjoys all aspects of Small Animal Surgery including minimal invasive procedures and neurosurgery. Dorothee studied in Sydney, Budapest and Leipzig. Her doctorate was on BoneWelding® in spinal surgery, which she received from Zurich University. Dorothee trained her surgical skills in London, at UCD Dublin and at the VetMedUni Vienna, where she also worked several years on the orthopaedic service before she got appointed head of surgery at a leading referral hospital in Austria. Dorothee is a recognized international speaker and reviewer for several surgical journals. Her main research topic is brachycephalic syndrome. She currently works on her thesis for her professional master of business administration.
You might also be interested in