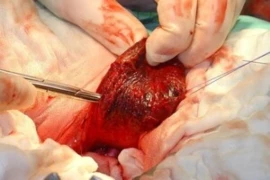 Surgery of the Urinary System: When, how and why to use cystotomy tubes.
from 1
US$ 38.50
(incl. tax)
Description
In this webinar we will be discussing how to manage cases that require urinary diversion. This may be a blocked cat, urethral trauma, neurological disease, or palliative care for trigonal neoplasia. Understanding how to best manage these patients in the short and long term is essential to the overall success of treatment. Although urethral catheterisation is relatively simple, it can be challenging in some cases and it never allows us to assess the patient's ability to urinate when it is still in place. In contrast, a cystotomy tube is predictable to place and allows long term management, including being able to assess voluntary urination without removal. We will discuss when, how and why to use cystotomy tubes so that this technique can be applied in a wide range of scenarios in general practice.
Recording from 15 September 2020
Kat Crosse
Kat Crosse BVetMed
Senior Lecturer in Small Animal Surgery

Kat Crosse graduate from the University of Cambridge in 2006 and started her career as a mixed animal practitioner in the south of England. In 2009 she moved to NZ to undertake an internship in small animal surgery at Massey University and successful completion of Memberships thought the Australian and New Zealand College the following year. In 2012 she started her residency training back at Massey University and became a Diplomate of the ECVS in 2016. Since that time, she has been working as a senior lecturer at Massey University, running teaching, referral clinics and building a research portfolio. Her specific interests lie in soft tissue surgery, especially surgical oncology, and the treatment of trauma.
You might also be interested in