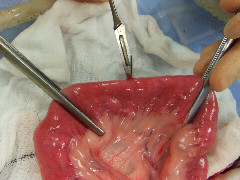 Vomiting and diarrhoea. Medical or surgical
from 1
US$ 42,-
(incl. tax)
Description
This webinar will discuss diagnostic investigation of the vomiting +/- patient, including imaging and endoscopy. We will look at how to achieve good surgical gastrointestinal biopsies and the pros and cons of surgical vs endoscopic biopsies. We will explore surgical options for patients with obstructive disease and look briefly at medical control of vomiting or diarrhoea.
Language: English
In case you have missed this webinar, you have the opportunity to watch a recorded version here.
This webinar qualifies for one (1) hour of continuing education.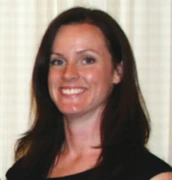 Kelly Bowlt
Kelly Bowlt BVM&S MRCVS
Kelly graduated from the University of Edinburgh in 2005 and after 18 months in small animal general practice, completed a rotating internship at the Royal Veterinary College and a three-year ECVS approved residency programme in Small Animal Surgery at the University of Bristol. Kelly joined the Animal Health Trust in 2011. She sits on committee for the Association of Veterinary Soft Tissue Surgeons (AVSTS) and her particular interests include minimally invasive surgery, trauma management and reconstructive/oncological surgery.
You might also be interested in