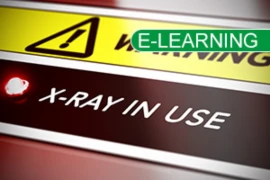 Auffrischungskurs für Strahlenschutzbeauftragte
from 1
US$ 154,-
(incl. tax)
Description
Der Auffrischungskurs besteht aus vier Modulen und einem Live-Webinar.
Die Module können zeitlich unabhängig und on demand absolviert werden. Der Lerninhalt wird in Form von vertonten Präsentationen angeboten, was den Lerneffekt steigert.
Voraussetzung für das Bestehen des Kurses ist die Teilnahme am Live-Webinar, in welchem die Möglichkeit besteht, Fragen zum gesamten Kursinhalt zu stellen.
Dieser Kurs ist kein Einzelwebinar und deshalb nicht im Flatrate Abo inbegriffen.
Beim Live Webinar am 5. Juli 2023 um 20h MESZ besteht Anwesenheitspflicht!
Der interaktive Kurs ist nur bis 31.07.2023 online verfügbar.
Sprache: Deutsch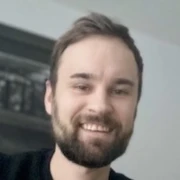 Thorsten Rick
Dr.med.vet.Thorsten Rick, DipECVDI
03/2021: Idexx Teleradiologie/Anicura Kleintierzentrum Duisburg Asterlagen
2018: Gründung eines Teleradiologie- Beratungsservices für deutsch sprechende Überweisungspraxen
10/2017 - 02/2021: ECVDI Residency an der veterinärmedizinischen Universität in Ghent; praktischen Prüfungsabschnitt des ECVDI am 06/2021 bestanden
11/2014 - 09/2017: Dissertation an der klinischen Abteilung für Bildgebende Diagnostik der veterinärmedizinischen Universität in Wien über das Thema: "Contrast enhanced Ultrasonography of peripheral pulmonary mass lesions in dogs and cats".
11/2014: tierärztliche Approbation an der Veterinärmedizinischen Universität in Wien
10/2008 - 09/2014: Studium der Tiermedizin an der veterinärmedizinischen Universität in Wien
You might also be interested in