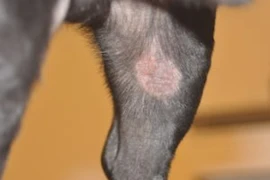 Blickdiagnostik? - Irrtuemer in der Dermatologie
Speaker:
Claudia Kreil-Ouschan, Franziska Frey
from 1
US$ 42,-
(incl. tax)
Description
Kreisrunde Hautläsion… ist doch immer ein Pilz. Juckreiz bedeutet doch immer Allergie.
Irrtümer in der täglichen Hautpraxis werden erläutert und besprochen.
Welche Möglichkeiten gibt es ernährungseitig für eine gesunde Haut?
Aufnahme vom 18.07.2019
Sprache: Deutsch
Nutzen Sie die Möglichkeit und sehen Sie sich die Aufzeichnung des Webinars an.
1 Stunde nach § 10(2) der ATF-Statuten als Pflichtfortbildung für ATF-Mitglieder.
ATF Stunden werden von der ÖTK als Bildungsstunden anerkannt.
Anerkannt nach den Richtlinien der Gesellschaft der Schweizer Tierärztinnen und Tierärzte.

Claudia Kreil-Ouschan
Dr. Claudia Kreil-Ouschan, Fachtierärztin für Dermatologie
Veterinärmedizin Studium in Wien und Promotion 2011 zum Thema "Einfluss von Trilostan auf die adrenale und ovarielle Steroidhormonbiosynthese beim Hund – eine in vitro Studie". Organisation und Teilnahme an ESAVS Dermatologie Kursen in Wien (2009-2011). Berufs- und Weiterbildungstätigkeit unter anderen in der Tierklinik Birkenfeld in Deutschland, Animal Dermatology Clinic in San Diego, Tierklinik Dr. Krebitz in Klagenfurt. Für LABOKLIN im Bereich Dermatologie/Allergologie und Blutlabor von 2012 bis 2018 tätig. Fachtierarztprüfung für Dermatologie im Jahr 2014. Gründung der eigenen Ordination FELLcheck.at im Oktober 2016. Mitglied der ESVD, OEGT, DGVD, VÖK, ÖGES und ÖGT. VÖK Preis 2013 für "Measurement of cortisol in dog hair: a noninvasive tool for the diagnosis of hypercortisolism. Ouschan, C., Kuchar, A., Möstl, E. (2013): Vet Dermatol 24 (4), 428-431". Zahlreiche Publikationen und Veröffentlichungen.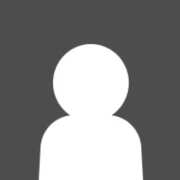 Franziska Frey
Franziska Frey ist Scientific Support Managerin bei Royal Canin (Schweiz) AG.
You might also be interested in