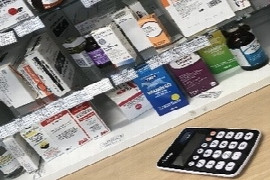 Everyday Medical Calculations for Veterinary Nurses
from 1
US$ 42,-
(incl. tax)
Description
When most Veterinary Nurses decide to enter the profession they probably don't think they will be doing much maths, but it is an important skill we use as nurses on a daily basis. Vets will often rely on the nurses to calculate drug volumes to give to a patient, so it is imperative this is done correctly. This webinar will look at calculating drug dose rates including different units of measure and changing one unit to another. We will also look at how to calculate a CRI and concentration of the drugs added to the IV bag. There will be lots of examples and workings to help you along the way.
Recording from 18.07.2019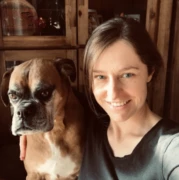 Skye Carr
Skye Carr Diploma Nurse Educator. DipVN (ECC), TAA.
Skye is an Australian qualified Veterinary Nurse who has been working as a veterinary nurse for over 16 years. She spent 6 years working in general practice before moving on to a specialist and emergency centre in Adelaide. She split her time between the emergency and medicine departments for many years with a particular interest in critical care. In 2011, Skye completed her Diploma in Emergency and Critical care. Shortly after, Skye took on the Nursing Manager role for the specialty centre for 2 years before deciding to move into a full time senior emergency nursing role. Skye completed her TAE in 2015 to share her knowledge and skills with other veterinary nurses and completed some casual assessing for nurses. Skye is currently still working in Adelaide in a specialist and emergency centre in a part time capacity as a senior nurse for both the emergency and medicine departments.
You might also be interested in