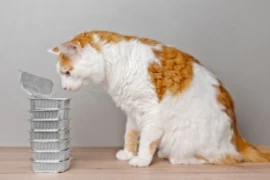 Feline Inappetenz
Speaker:
Marie-Theres Hoyer-Kammerhofer
from 1
US$ 42,-
(incl. tax)
Description
Feline Inappetenz ist DAS wichtige Leitsymptom für die medizinische Entscheidung, ob ein Patient dringend gesehen werden sollte. In diesem Webinar werden die möglichen Ursachen der felinen Inappetenz, die strukturierte Aufarbeitung dieser Fälle und up to date Therapien besprochen. Auch Praxismanagementideen zur Priorisierung der Termine in einer viel gebuchten Kleintierpraxis sowie Tipps & Tricks im Umgang mit unseren Katzenpatienten aus dem Alltag einer reinen Katzenpraxis kommen nicht zu kurz!
Sprache: Deutsch
Aufnahme vom 8.12.2022
Nutzen Sie die Möglichkeit und sehen Sie sich die Aufzeichnung des Webinars an.
1 Bildungsstunde laut Bildungsordnung der Österreichischen Tierärztekammer.
Anerkannt durch die ÖTK für eine (1) Stunde FTA Kleintiere.
Eine Anerkennung von 1 Stunde nach § 10(4) der ATF-Statuten als Pflichtfortbildung für ATF-Mitglieder ist möglich.
Die Anerkennung nach den Richtlinien der Gesellschaft der Schweizer Tierärztinnen und Tierärzte ist möglich.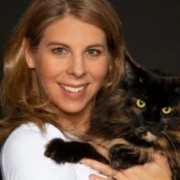 Marie-Theres Hoyer-Kammerhofer
Dr.med.vet. Marie-Theres Hoyer-Kammerhofer, MANZCVSc Fel Med, DABVP Fel Practice
Dr. Marie-Theres Hoyer-Kammerhofer arbeitete nach ihrem Veterinärmedizinstudium in Wien zuerst als Tierärztin an der Uniklinik für Interne Medizin in Wien und dann in privaten Kleintierkliniken, bevor sie 2015 mit ihrer Kollegin Dr. Karin Kamm die KATZENPRAXIS, Österreichs erste Praxis ausschließlich für Katzen, in Wien gründete.
Nach einer postgradualen Ausbildung für medizinisches Ayurveda an der europäischen Akademie für Ayurveda in Deutschland konzentrierte sie sich auf internationale Aus - & Fortbildungen im Bereich der Katzenmedizin. Sie absolvierte Externships in den USA (The Cat Care Clinic, California) und Australien (The Valentine Charlton Cat Centre, University of Sydney),
2014 bestand sie die ISFM/MANZCVS Membership exams in Feline Medicine,
2020 wurde sie als Diplomate Feline Practice des American Board of Veterinary Practitioners anerkannt.
Marie liebt Katzen und vertieft laufend ihr Wissen und ihre Fähigkeiten im Bereich der Katzenmedizin.
You might also be interested in